We are mission-driven performance marketers who love tackling big challenges, are passionate problem solvers, speak our minds, and deliver results. We know that anyone can market a product, but not everyone gets to market a way for people to improve their lives. We take family dinners seriously, care about our communities, don't shy away from a casual pick-up game, and always have time for happy hour.
We have changed our name a few times over the years, starting as PlattForm Advertising, then Keypath Education for a while, but hey, who doesn't adjust their style a little over time? Through all of it our core DNA has been unchanged.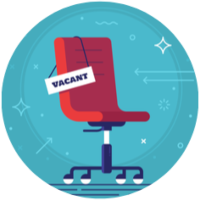 Job Openings
Sales Representative
In your role, you will secure meetings with decisionmakers at trucking carriers (with a focus on small- to medium-sized companies) and trucking schools, customize and present our solutions to prospective clients' driver recruitment challenges, and close deals for AllTrucking services. These services include delivering truck driver applicants, managing clients' driver recruitment budgets to place ads and job postings, applicant screening and engagement solutions, and turning carriers' own historical applicant pool into fresh candidate inquiries.